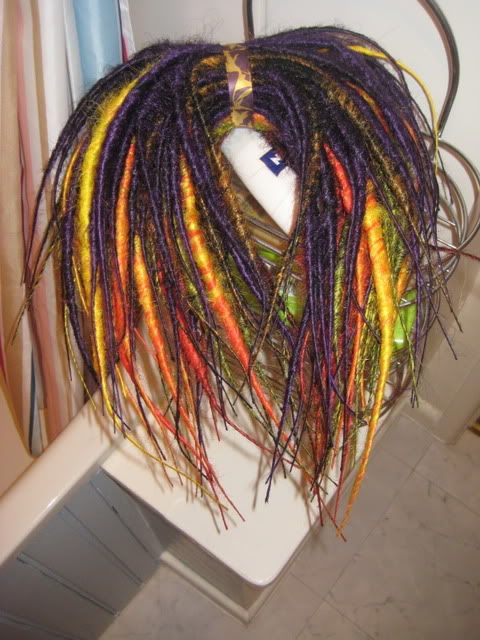 I'm selling a full set of 55 DE dreads. They have never been worn and were handmade by me specifically for this sale.

They are all mixes of 2 colours, with 22 purple/black, 10 red/black, 10 yellow/black, 5 red/yellow, 4 orange/black, 2 yellow/orange and 2 red/orange. These are HIGH QUALITY dreads, sealed using a steamer and are solid, they will 'stand up' when worn and will last virtually forever as long as you take care of them. They are pencil thickness, with some a little thicker.

I'm based in Manchester but will ship worldwide. I can send them out first class as soon as I receive payment. I accept paypal, cheque or bank transfer. £40 inc p&p.

If you want to know the exact shades or would like to see some more photos feel free to ask.

xposted everywhere.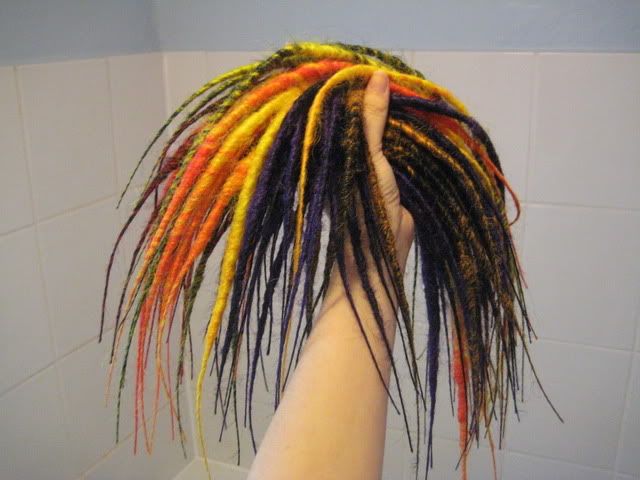 Some other dreads i have made: